Read the full article on marijuana.com!
It's a beautiful Saturday in Los Angeles as I head down to Orange County and towards the chill, laid back vibes The OC has to offer. There's something about this particular part of SoCal that just makes you slow down and appreciate life a little more.
The occasion? My Anaheim Hills-based homegirl is celebrating her 25th birthday with close friends and family. And that means a chill bday party in beautiful Orange County with yours truly. As I pull up to a gorgeous house to find swaying palm trees and a backyard swimming pool, I think, "Yup, welcome to The OC."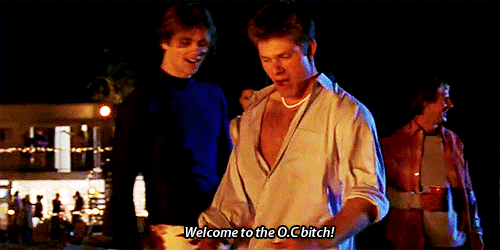 There's something in the air calling for a smoke sesh.
It's interesting to come to this part of town and feel the need to "ask" if I can smoke. Being in the Los Angeles hip-hop industry, I'm used to events being held in mansions or personal home is usually an automatic green light to spark a joint or Backwoods. Here, I was more cautious.
Even with the hesitation to spark up without permission, being in The OC is a breath of fresh air compared to the high-strung, "Go! Go! GO!" pace of Los Angeles, where traffic alone is enough to trigger my anxiety. There is a slower pace here, almost to the point where cannabis isn't a necessity anymore…
But it definitely helps! As soon as Code Green, a Los Angeles-based hip-hop group, came on the mic to perform a 30-minute set smack dab in the middle of this neighborhood, I found myself comparing music in The OC to Los Angeles. One of my favorite music venues is the Observatory OC, and I've been to many shows, ready with a joint in anticipation of the artist hitting the stage.
At the birthday party watching Code Green ("code green," down-low communication, anyone?), I was thrilled to have my vape pen in my pocket. Vape pens are always my go-to when I feel under the radar of people ready to scold me.
And while I'm feeling relaxed and nostalgic for days past in The OC, I find myself missing the openness of smoking in America's marijuana capital. The OC is a nice little getaway and breath of fresh air, but nothing quite beats lighting up in the city of Angels.