Read the full interview on TheHundreds.com!
A lot of times, I fall in love with a song before knowing a single thing about the artist. Whether a friend recommends it through word of mouth or I'm Shazam-ing it at an event, I'll know right away if I'm a fan. With Shordie Shordie, it was both.
Shordie hails from Baltimore, despite the West Coast vibe you hear on his hit song, "Bitchuary." Upon listening to the rest of his 2018 Captain Hook project, you soon realize the meaning behind the title: Shordie nails his choruses. But it's also his raspy voice, hard-hitting delivery, and versatility to both sing and rap that fans can't help but gravitate toward.
What people may not know is that Shordie was a member of the hip-hop group Peso Da Mafia, whose "Money Man" became a viral sensation in 2017. In any case, his lyrical content is relatable, covering everything from love to family to the streets. In fact, the 22-year-old stated he wanted to be the next "street Prince," attracting females all across the world. Currently, he resides in Atlanta, an escape from home where he can "stretch and be comfortable."
Eesean Bolden, who signed Saweetie, Lil Pump, and Phora to Warner, is the same guy who told me about Shordie — so I knew to trust his ear. "Where is he from?" is typically my next question, followed by "is he in LA?" "Bitchuary" was blowing up, and I knew I wanted to get him before the rest of the world caught on.
Fast forward to July 2019, and the record got an explosive remix from Wiz Khalifa and A Boogie wit da Hoodie. I caught up with Shordie Shordie during his two days in Los Angeles to discuss the making of "Bitchuary," walking away from the streets, and the true definition of family.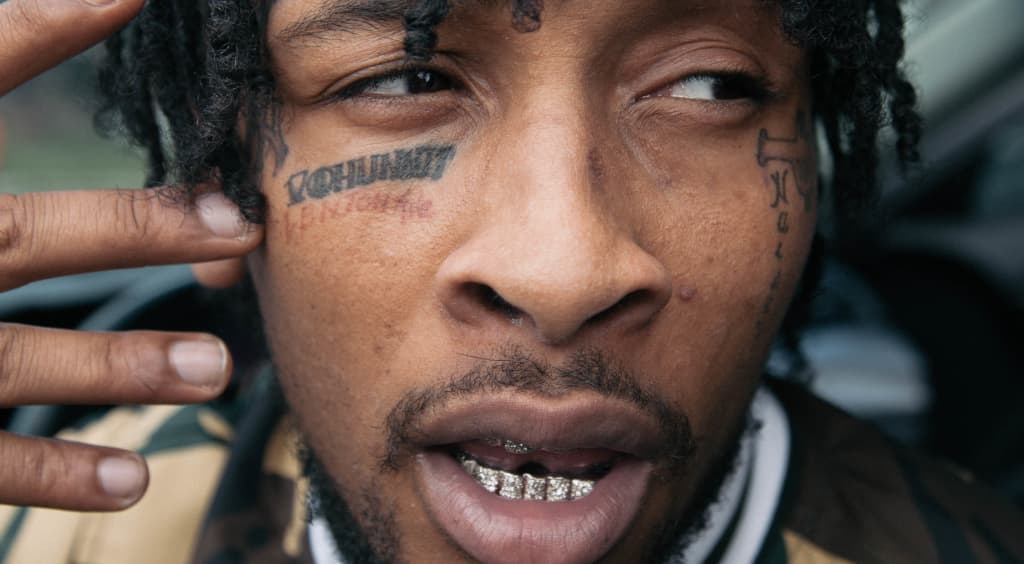 What was it like growing up in Baltimore?
Rough. It's rough in a lot of places I'm sure, but it was rough. I was brought up on the Northeast side of Baltimore. Outside of town is the majority of killings. It's rough to try to stay out of the statistics, to try to stay out of being labeled that type of person. It inspired me to do something different.
What was that label?
That rough edge. That "you're a robber, you're going to end up in jail. You're not going to make it to 21, you're not going to make it to 25. If you make it 30, you're an OG." This, that, and the third. Age is goals in our city. But age ain't my goal.
How hard was it to walk away from the streets?
It wasn't that hard when you start to weigh it. The positives outweigh the negatives. When you see this prospers more than the streets, you start to understand.
Did you have to cut people out of your life to move past that stage?
Yeah, I had to do a lot of that because everybody still wants that shit. There are a lot of people who won't let that shit go, and there are a lot of people who will. It's not cutting people out of your life, it's just adding a little distance. You can love people from a distance, it ain't about nothing.
How has your hometown treated you since the music took off?
It's been great, always been great. You have your ups and downs. You have people that don't fuck with it, you have people who do fuck with it. You have people who super fuck with it to the point when they see you, they're going to embrace you. I am still in the neighborhood, I'm super active.
Do you eat crabs?
Definitely! Crab cakes, all that shit.
You say you're "from another planet," can you describe this world you live in?
I'm from the Dripset. It's a planet but it's a normal world though. It's the world people don't want to live in anymore, they want to be above and beyond. People don't want to be normal anymore, but be the best they can be. It's alright being normal and being the best you can be. You don't have to be this exotic ass motherfucker to be the best you can be. You can be yourself, normal. I'm on that planet, it's different vibes. Once you tap into my music, you're on that planet. You're on Shordie's planet, that Dripset planet. It's different, it has to be.
Can you define normal?
Original. You can't be compared to anybody. It's crazy to say that because I'm compared to a couple of people — but in all actuality, I'm not compared to anybody because I'm myself.
Who do people compare you to?
On my side, Lil Uzi Vert. On this side, 03 Greedo. Free 03.
I listened to Captain Hook, and the rest of the project didn't sound like "Bitchuary."
Everything was painful. Everything was relatable. Painful, all of it. For me, my perspective is pain music. All of it's painful, it's the beats that change the vibe. Shout out to all of my producers. It's almost the same book, but different chapters. The chapters get juicier as you read it.
Why'd you name your album Captain Hook?
Because I'm Captain Hook. I'm the dude for choruses. I've perfected choruses. Real shit, before I even perfected verses — I wasn't too good at verses. I was only doing one verse and one hook. I'd always put a limit to myself like that's all I could do. Really, I was giving myself an excuse for not doing a second verse. I wasn't perfecting it. As I started perfecting that, I learned "oh yeah, I'm Captain Hook." I can just do that shit off the guard. As soon as you turn on a beat, I can make a hook.
If you could go to Neverland and never grow up, would you?
Hell yeah. Fuck yeah. I never really liked the movie like that, that's the crazy part. I never really liked the character, how he went about. It's just the fact of me being a pirate in real life. [Laughs]
Bring us back to those days you were part of a rap trio.
It was alright. That's family, we are still family. We still have everything locked in, they just knew how far I could go as a solo artist. I could go further as a solo artist so we just took a different route. That route worked out for us though.
What's the hardest part of transitioning to solo artist?
Doing second verses, because I wasn't used to it. As I started being a solo artist, I was still doing one verse, one hook.
What inspires you creatively?
Weed and females inspire me the most. They're beautiful everywhere, not even just the west coast. Down south, up north, midwest, everywhere. I'm loving it.
Do you play "Bitchuary" in every state?
Just about. [Smiles]
Bring us back to the studio session for "Bitchuary."
I wasn't even in the studio when I made it, it's crazy. I was at home. I was talking to a female on the phone, her homegirl was talking to some other dude in the background. She hung up with the dude in the background, five minutes later she got on the phone with somebody else. I'm like "damn."
I'm brainstorming like "she's going to get off the phone with me, and get on the phone with somebody else just like her homegirl." I'm like "y'all dogs, shit." I'm like "Bitch you a dog and your homegirl, too." I said, "boot the beat up bro." He made the beat, I put a little bounce to it. It went.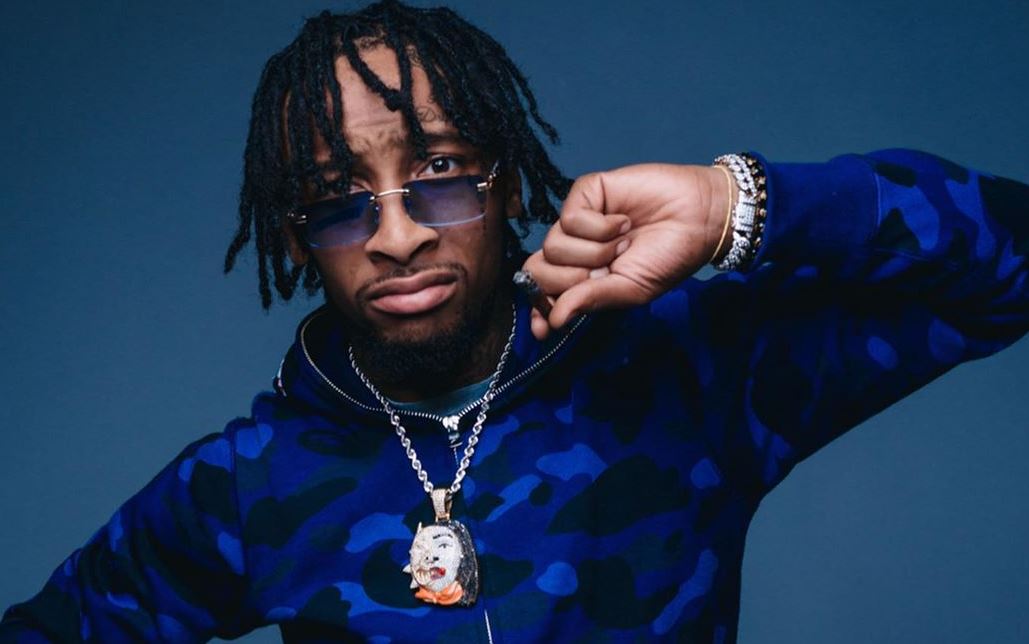 Do they know it's about them?
I mean they can know it's about them, they can't do anything about it. [Chuckles]
Did you think it would become the hit it has?
Nah, I just knew from the beat I was going to go back to the club with it. Because I don't really make too much club music.
You say patience played a major role in your career. What advice do you have for others struggling with the wait?
I struggle with that a lot. But as I go through it, as I help myself, that's the only thing I can help people with. Patience is the only thing I overcame — a little bit that I wasn't supposed to, that I can really preach to people. I practice what I preach. I don't really speak out too much on shit I don't really do. I can't tell someone not to do this, not to do that, and I'm doing that shit. Patience is a thing.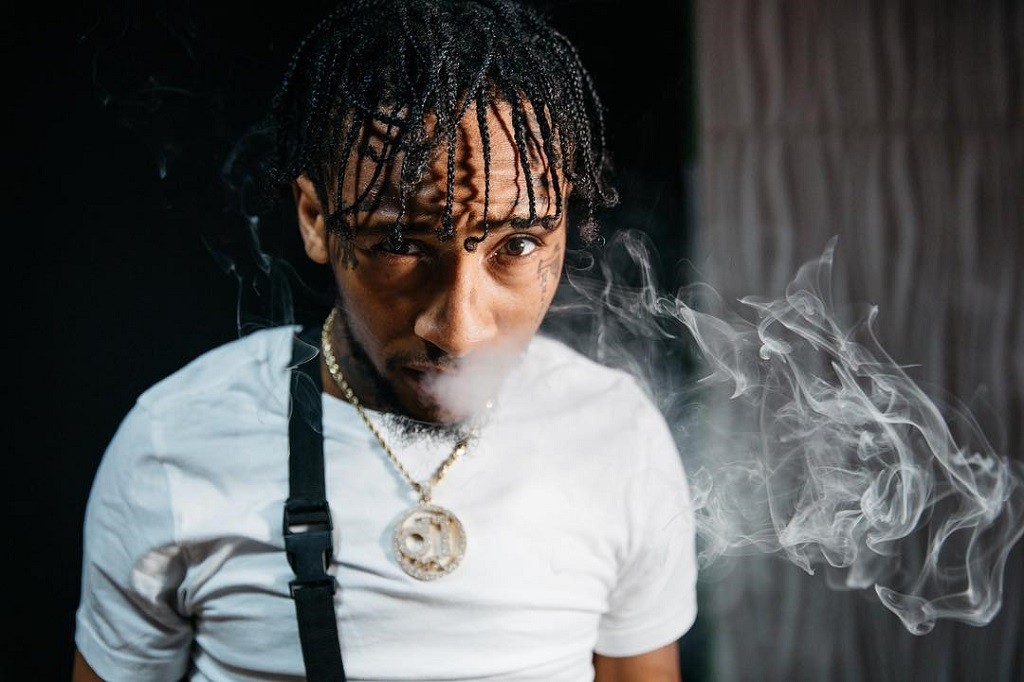 What can fans learn from your story?
Love yourself, cherish yourself, trust yourself, believe in yourself. It wasn't hard to believe in myself but I thought I needed other people to believe in me too, and that's false. You don't need anyone to believe in you but yourself. You're your biggest enemy. You're your biggest opponent. You.
I love that your IG profile pic is Lilo from Lilo & Stitch. Why do you relate to that character?
Because family means everything. Real shit. Ohana means family, family means no one gets left behind.
Family means more to me than gold. It's more than money, more than anything. I'd say it's worth more than time, but you need time to spend with them. Family means more than everything. I got 'family first' on me right here, FOE here. [Shows tattoos] Family over everything. Blood doesn't make you family, loyalty makes you family. Time makes you family.
Cover Image Courtesy of Kyna Uwaeme