Read the full interview on Flaunt.com!
After kicking off 2021 with "$trictly For My B*tch" and "The 5 Year Plan," both of which quickly combined for over a million plays in a few weeks, award-winning South African rap artist and producer A-REECE is going 3-for-3 with his infectious new hip-hop single titled "MORNING PEACE." Along with dropping off his new soulful sing-along bop, the Mzansi rap star is also proud to announce the upcoming release of his long-awaited and highly anticipated mixtape Today's Tragedy, Tomorrow's Memory, which will be released on March 26th in partnership with Platoon.
Flaunt caught up with him to talk about "Morning Peace," his upcoming project, and staying independent.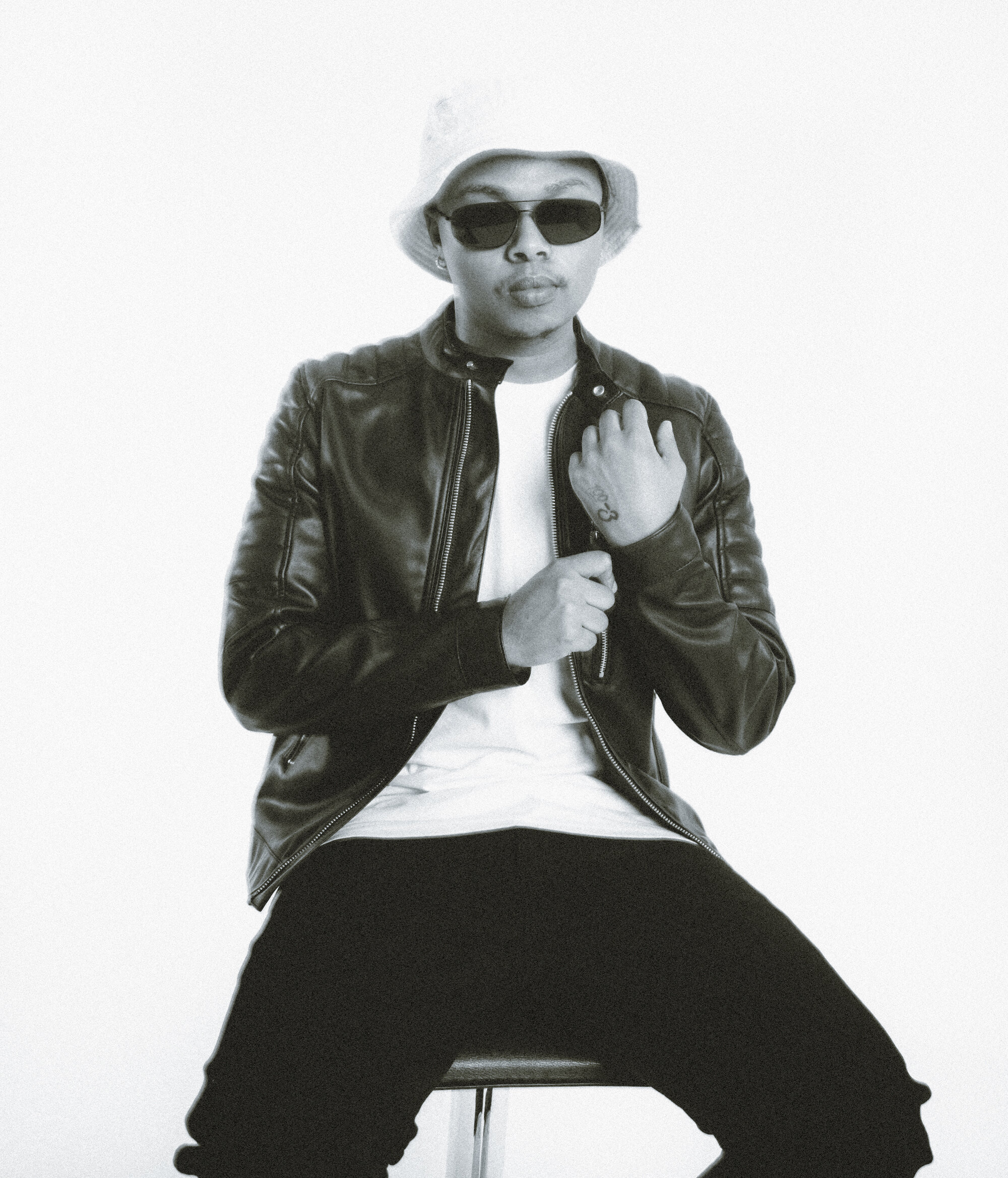 For our readers who are just getting to know you, what's one thing about A-Reece should we know about?
I'm an independent rapper/producer from South Africa, Pretoria West. I'm 23 years old turning 24 on the 27th of March.
How did you get started in music, what's the backstory there? 
Music's always been a part of my life. There was never a day music wasn't played through the sound system in my household. My father played a lot of Kem, Jimmy Dludlu, Maceo Parker, and Michael Franks to name a few… mainly jazz.  My mother would cook and clean to Joyous Celebration, Judith Sephuma, Mariah Carey, Aaliyah and a few more gospel, R&B and Soul legends. But what captured my attention the most was when my older brother would play hip-hop. From underground to commercial, he played everything. I was already listening to Mos Def, 50 cent, Immortal Technique, Pharoahe Monch, Jay-Z, The Last Emperor, Eminem, and Talib Kweli in 2004, and I was only in the first grade then.
When my brother started rapping around '06/'07, it was only then I was influenced to write my own music from watching my brother battle in high school and record songs at his friend's bedroom studio. My first time attempting to write a verse, I had to ask my brother to ghostwrite the opening lines because I didn't know what to say or how to say it. He wrote the first 4 bars and told me to take off from there. When he heard the full 16 bar verse his reaction was: "go and write another one." Ever since then, I never stopped writing.
And why do you make music now?
I make music because it's a God-given talent, thanks to my brother for making me realize that. I enjoy making much as much as I enjoy listening to it. It's the only way I know how to express myself. I make music because it has now put me in a position to be the voice of the future, it's gotten bigger than me.
What inspired your new single "Morning Peace?"
When I heard the beat, I knew I wanted to be melodic on it and have spaces between my lines to make the production shine too. The beat's so amazing I decided not to write the entire thing and improvise. The concept of wanting to start your day by making love to your partner, instead having a heated, awkward argument over something irrelevant just fell on my lap. I'm in a relationship myself, and it's something I can relate to because it's my reality. We all know it's impossible to have a perfect relationship. We all have our flaws and mistakes, but that's the beauty of it. It makes it all real.
You have a new album, Today's Tragedy, Tomorrow's Memory, coming at the end of March. What can you share about it?
It's a mixtape I've been putting together the whole of 2020. The last time I released an album was 2017 after leaving my former record label. A year prior to that, I released my debut titled Paradise that most of my fans still consider a classic. Early 2020, I made it official on social media that I'll be making a sequel to the record and it caused a frenzy. I figured maybe I should get in pre-game mode and give them a mixtape first. Something to hold them as I craft the highly anticipated sequel. Initially I wanted to title it Man In The Sky then Inside A Troubled Mind, but as the year went by and so much was happening, I eventually changed it to fit how I was feeling at that current time. It's 13 songs concise and straightforward as I intended it to be.
What was the songwriting process for this new project and was it different to your other records?
The process was a little bit more intense than my previous works because it took me the whole year to make it. Usually I'd take a maximum of two months or even a week to put together a body of work because it was all spontaneous. But for this specific tape, I decided to be more hands on with the production as well. I had to shift my focus from wanting to make a killer grimy rap loop to writing lyrics that match it. It was a learning curve for me.
What do you hope your fans/listeners take away with them when they listen to your new project?
I just want my fans to understand they'll never be alone. I know there's kids out there that relate to my story, ideas and have the same perspective as I do on certain aspects of life and I want them to know that. I want to give them hope.
Which artists and musicians influenced you the most and why?
For this specific project, I was inspired by Kanye West. Simply because of how musically brave he is. A music rebel, he's known for being unconventional and being crucially involved in production. That's my approach for this project, I want to express myself in my own way the best way I can.
Which artists are you listening to right now that the world needs to know about?
It's a long list but to name a few I'm currently listening to Nick Kurosawa, Smino, Joey Fatts, Flee and Mick Jenkins.
How have you been handling the Coronavirus situation?
The safest way: complying, sanitizing my hands, social distancing, wearing my mask when I'm traveling. Other than that I've been keeping myself busy in the studio crafting.
Looking to the future, what's next for A-REECE? 
Releasing more music as usual. I plan on remaining independent.