Read the full recap on Flaunt.com!
Maxie J has a lot to celebrate, and each year she goes all out! Hailing from Inglewood, California, the notable fashion designer is best known for being a self-made entrepreneur, building her own empire with her brand Ellaé Lisqué. From styling her own celebrity clientele to launching her own line in 2014 to opening her own storefront on Melrose Avenue, Maxie James gives hope to the masses that if she can make her dreams come true, they can do.
On Thursday, September 2nd, Maxie threw the most epic birthday bash to date, coinciding with a fashion show showing off her new Birthday Collection and a performance by acclaimed singer-songwriter Sevyn Streeter. The evening kicked off with a red carpet at Exchange in Los Angeles, reeling in over 800 attendees including celebrity sightings from Christian Combs, Sevyn Streeter (who performed), Chris Brown, Slick Woods, Amber Riley, the Clermont Twins (who opened the fashion show), and more.
Hosted by Jasmine Brown with DJ Carisma, the fashion show had everyone lit and ready to turn up, with nothing but good vibrations and positivity taking over the entire venue. Sevyn kicked off the festivities performing two records, "Guilty" featuring Chris Brown and A$AP Ferg and "Yernin," decked out in leopard print Ellaé Lisqué from head to toe.
 When it was time for Maxie to shine, she got on the microphone to remind folks that she was just "a girl from Inglewood who decided to follow her dreams," and that she wouldn't want to celebrate her birthday any other way. The fashion show ended with a beautiful cake presented to Maxie in the middle of the stage, as she held back tears reflecting on her long journey to get to where she is now.
Flaunt caught up with both Maxie and Sevyn on the red carpet, moments before the fashion show began.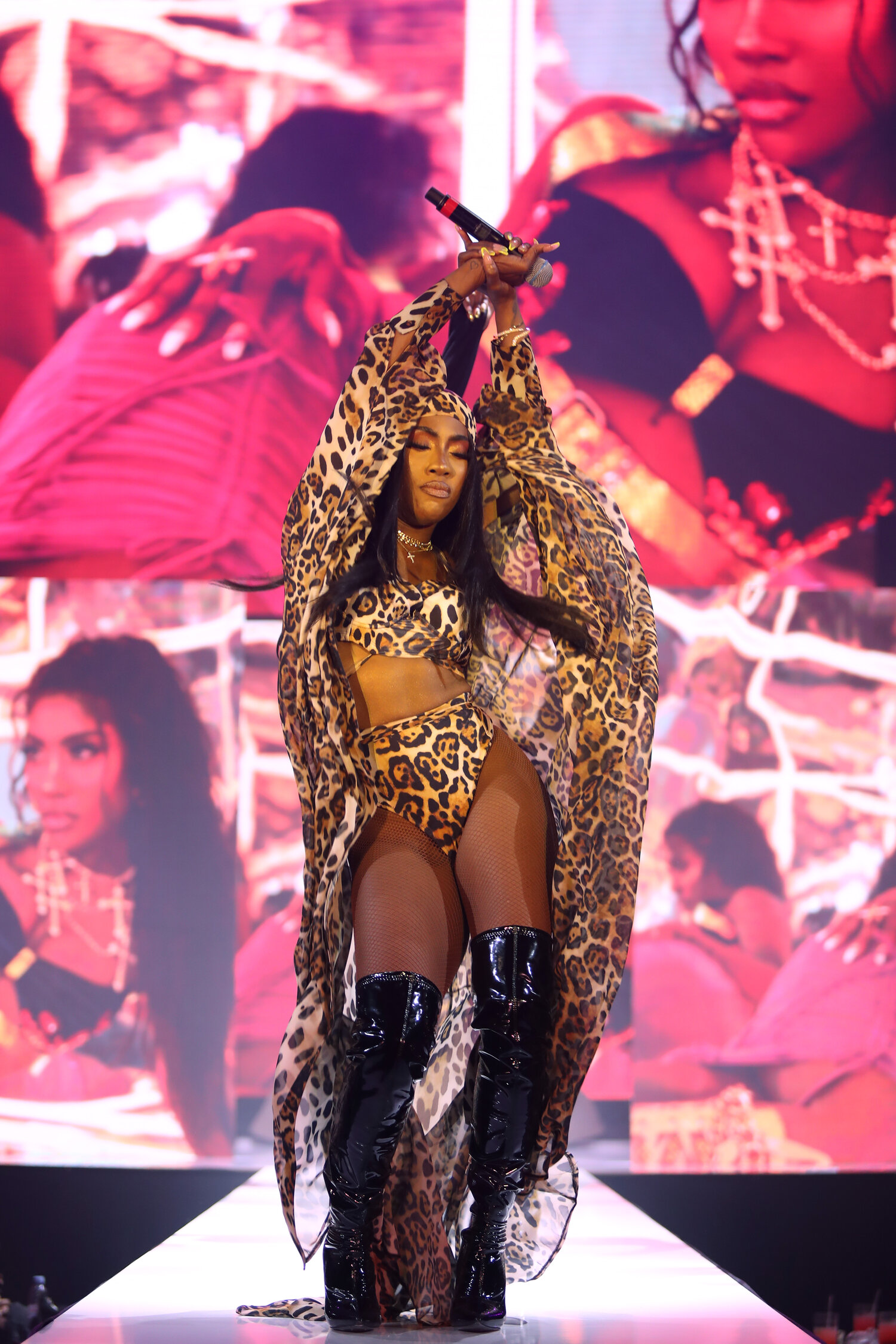 MAXIE JAMES
What does it mean to be throwing your own fashion show and celebrating your birthday?
Oh my god, it's a lot. I'm good. I'm really excited, but I'm overwhelmed. [laughs] It's a mild description okay? Overwhelmed is a mild description. I'm so excited, everybody came out. The whole city, I can't believe it.
What does it mean to have Sevyn perform?
It means a lot to me. She's so humble and so sweet, I really enjoy working with her. She's the epitome of a boss!
What're you most excited for with this birthday collection?
I cannot wait for everyone to see what I've been working on. I've been working on this for months, I just want everyone to see my hard work and how it all came together. I'm excited.
Favorite items from the collection?
The piece that's closing the show is my favorite piece. That's why I put it last. This collection has literally been my focus, so I'm really excited for tonight.
SEVYN STREETER
What does it mean to be here today?
It's amazing! First of all, Maxie's an amazing, incredible Black woman. Anytime I see a Black woman doing her thing, following her dreams, and making her shit come from an idea to reality, I'm always here for it. I've had the pleasure of being around her and having a drink or two, just realizing that she's a bomb ass woman. To be here to support her is amazing.
What are you wearing?
I'm wearing Ellaé Lisqué! [laughs] Yesss.
What two songs are you performing?
You gotta wait and see sis. Two familiar songs, songs that keep the energy up high.