Read the full interview on Flaunt.com!
Erika De La Cruz is the definition of a go-getter, someone who beat all odds and went after her wildest dreams. Proudly standing as a first generation Mexican American on her mother's side, Erika is a true multi-hyphenate, going from working in radio to Best-Selling Author to now Editor-In-Chief of The LA Girl, a media publication that reaches over 3 million women in the city of Los Angeles and beyond.
Ranking #1 for the lifestyle categories like shopping, travel & more in the city, The LA Girl aims to highlight women from all walks of life who not only take on leadership roles, but effortlessly motivate the masses with their stories & want to add inspiration to their lives. The platform was taken over by Erika in May of last year and directly combines her passion for personal development, fashion and sharing digital stories.
Seeing herself as an example in the world, Erika describes herself as "a mini media mogul, as a Latina basically out there redefining the stigmas of what people think of when they think of being Mexican in America. Especially female stereotypes: it's the help or an oversexualized singer is the other option, but I don't see any entrepreneurial, public speaking bosses. I became what I wished I had seen growing up. It's fascinating, just creating content to empower people."
Erika is also the founder of Passionista and has dedicated her life mission to helping people reach their full potential through vulnerable conversation. Regardless, she thoroughly enjoys writing and inspiring the masses, living each second of her day to the fullest.
Flaunt caught up with Erika in downtown Los Angeles, who had arrived in a cute Ganni jean jacket and black & white loafers after back to back meetings. Read below as we discuss her background as a Mexican American, getting her start in radio, bouncing back from her family losing everything, moving to Los Angeles, why she didn't like coaching, love for fashion, being on the Best Dressed List at The Emmys, her best-selling book Passionistas, what she's currently manifesting, and more!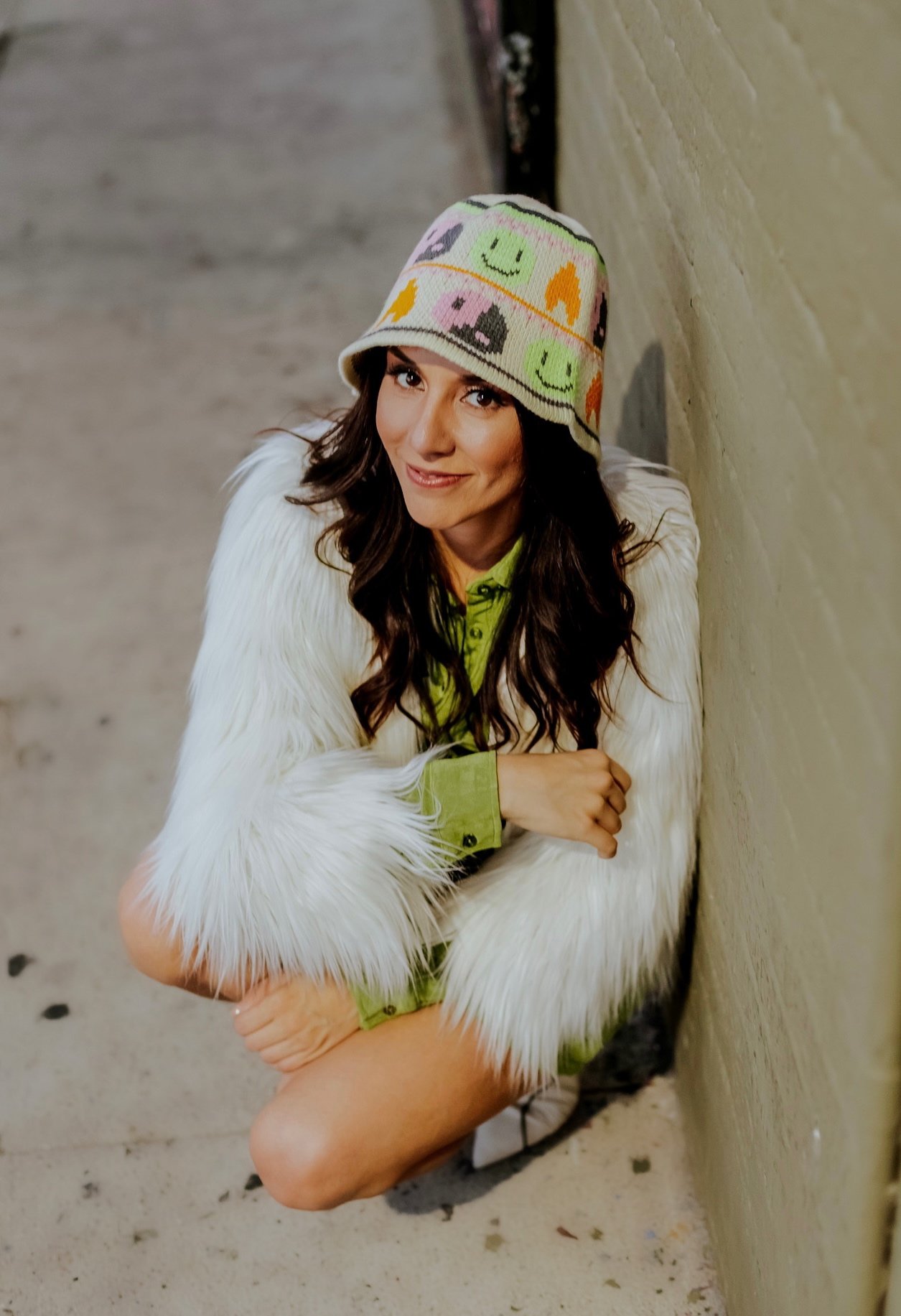 What does it mean to grow up as a first generation Mexican American?
It means that your parents don't really want to teach you Spanish because they were held back by aspects growing up. Them coming here and not knowing the language, my dads family coming from Texas, working in the fields picking fruit, my mom learning English at 9 years old, they wanted the opposite for me. There's this weird intersection generation that doesn't speak Spanish, knows they're Mexican, but isn't as connected to the culture. The other thing is there's a lot of habits in Mexican households that are "don't stand out," lots of guilt, "don't aim too big," "be modest," "be humble." I was trained to stay in my zone and a comfortable life would be a good one, versus striving for more, achieving, and working to do the impossible as a narrative.
They're very practical in Mexican households, but I have family in Mexico that I'd visit and they're in the heart of the media there. Their whole world is fashion. They have Vogue in Mexico around them where they are, I grew up with that Mexican. No one knows my Mexican. I'd come home from Mexico and people would ask "Did you eat rice and beans for Christmas?" I'd say "No dude, we had cranberry sauce and turkey." A lot of people don't associate the two. When I'm looking regal and I'm out there, when I acquired the business, I had a ton of people reach out from my audience who were young Latina girls saying "This is new for me. How do you do this? Can I do this?" This is hitting. [laughs] This is where it hits.
So you had no one you looked up to in the space?
I was obsessed with Jennifer Lopez before she was even JLo. I remember watching her play Selena, thinking "Oh my God, Selena she's fabulous." Loved her outfits, loved her way of life. I loved that she was very public. I'm like "Okay, Mexican is successful." Then later, I was 11 and the Wedding Planner came out. It was weird because I didn't know it then, but I look back and she played a role that I felt really drawn to. She was a top exec. The way she dressed, the way she carried herself was sophistication, class and fun. But then, there's a scene in the movie where she's revealed as Italian. Her family's Italian." She's playing an Italian woman in the film. Her boss threatened to deport the hired Latin help in front of her in one scene. I thought, "Damn."
I remember silently growing up thinking maybe Mexican isn't that CEO type. It isn't that entrepreneurial woman and I shrank back down a little. In high school, my boyfriend would make remarks (it was just the culture in California) saying "You're not Mexican, you're Spanish." I was taught to embrace that part of my heritage because it was more appealing, but totally neglect the Mexican part. All of my family, whether originally from Spain or wherever, are in Mexico. And there, they're like "You're Mexican." It's fascinating the way it happens.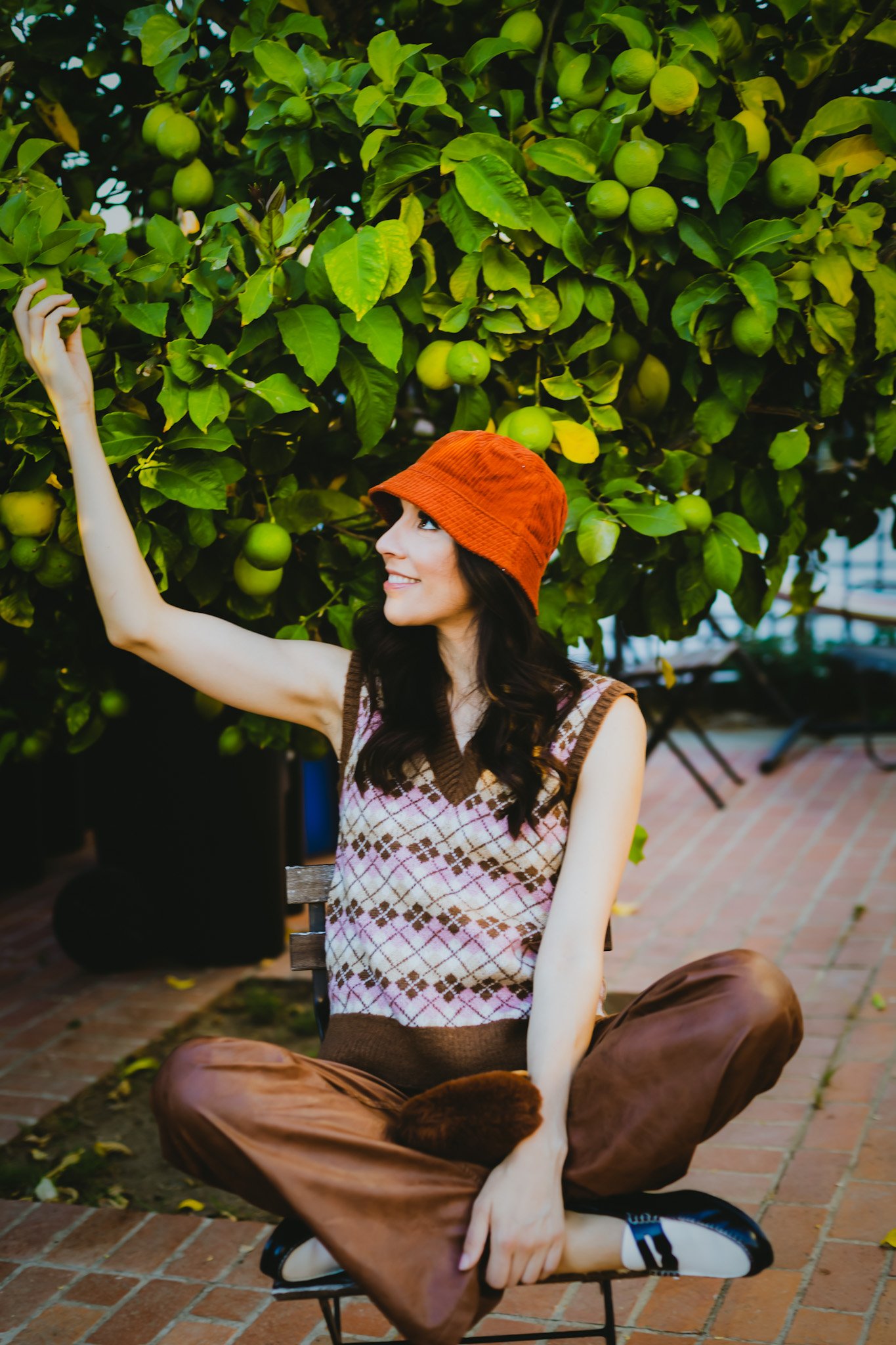 You started in radio at Entercom. What were you doing there?
I was on a morning show and simultaneously the marketing director. In the San Diego market, it was the #1 station for women 25 to 45. Hits, 80's, 90's, now, all of that. It was funny because in college, I worked my ass off to get all the scholarships and grants so that I could get the free internship that paid nothing. But in an industry that I knew I wanted to be in, which worked well because I didn't start off that way in college. College, I said "Oh, I guess I'll take the slow route." But then was thrown into a ton when the economy crashed.
I wanted to ask about the economy crash in 2008 and how that affected you.
'09, a lot was crashing and my parents' business of 30 years closed. I was going to college while that was happening, leaving this gorgeous house we built that I lived in. The lawn was getting brown, the pool was getting green. I remember thinking "what are my parents going to do?" I went to San Diego, so across the state for college. When I got back to spend the summer at home, my parents hadn't really told me that our home was being foreclosed. It was like a soap opera a little bit because I went back and there were chains across the windows and the doors of my house. I was literally there with a friend to visit for the summer.
My parents did everything to save it, even got the mayor involved. My mom was the strongest human ever, she was waitressing a few jobs that year to keep the house, but in the end we lost it 2 days after I got back to visit for the summer. We had a day to pack up 18 years of life, it was freaking traumatic. It felt a little violent. They were drilling up the marble in the formal rooms because it was worth money, taking out the palm trees from the backyard to sell. I went in my room and cleaned stuff up like "What the F… is going on?" I put the stuff I had in a '93 Honda Accord that my aunt gave me luckily, and the rest of it went to storage units. I got back to college after that: staying with a friend, applying for grants, working at Jamba Juice part-time.
I was told that the stuff we had packed up was being sold to the state because our storage units went unpaid., so I let it go. It was weirdly freeing because I had no stuff and no cash honestly, except for what Jamba Juice provided. My stuff was sold through the state for the next 4 years. College was Facebook DMs of "I think your photos are for sale here at a swap meet" or our furniture at flea markets. My mom chose a path into voluntary homelessness and retreated from materialism for a while, a path that was perfect for her own personal journey. At the time I remember feeling I had no family, no stuff, almost a blank slate of do or die — this crossroads tha happens maybe mid-life or when you're 40 was happening, but I was 19. Definitely fight or flight… and I discovered it was fight for me. It wasn't that cut & dry, you could write a book just on those college years, but I thought "okay, I'm still going to do everything I want to do." I had these family friends come in, cheer me on.
I really took a load of risks that I wouldn't have before losing everything. I thought okay, nothing happens to you and what does, you can survive. In the most real way, I got that if you're broke, if you have nothing to your name, all you need is resourcefulness, love and belief. The resources don't matter because you can always remake connections, you can reforge a path. My type-A came out and I started achieving. Right after college, I got into the radio world and started in entertainment. From being a personality on the morning show, got into speaking for women's groups. One group asked to hear my story, which surprised me because I had been speaking on business topics & being a young, female marketing director. But I shared my story for that particular talk.
Next thing I know, I have a business partner asking to co-write a book from the talk I gave, for the first time sharing what had happened 4 years back. I was 23, 24. We were introduced and he saw the talk amongst other things. He was personal development legend Kyle Wilson. He did the Chicken Soup for the Entrepreneur's Soul book and said "We want to do something in the girl boss world." Sophia Amoruso was poppin' at the time with her book Girlboss. He said "We want to co-write a compilation book with all these amazing women, sharing the vulnerable stuff, like your own story. The difficult stuff that's not on social feeds for people to look at." It did super well in the space and became a best seller, I left radio and went to work with him, moved to LA.
Oh wow, you moved to LA for the book?
The book was right after moving to LA, originally it was for red carpet reporting, I worked with film festivals & event companies. I was on the carpets, oh man I was hustling hard. I was doing all these fashion partnerships. I was like "I'll wear your thing for this much money. I'll plug your thing for this much money. I'll make sure that they air it". I made myself a media asset and really understood what it meant to be a personal brand. From the book, my social platforms started garnering an audience of all these badass women. The book had coming out stories, mainly brown girls on the front cover and stories from tons of business owners and creators. The rest is crazy. I coached for a little bit, I was like "coaching's not for me".
Coached in what aspect?
Because the book is in the personal development space, when it hit #1, people read about how I had all these obstacles in my own life and I shared about losing my mom, feeling like a fake, feeling so lonely. Other women were like "how do I get past my own hurtles?" My business partner said "Why don't you coach?" I did a program and felt for an hour of this beautiful time and what's being shared vulnerably, it shouldn't be accessible for 10 or 20 people in the coaching program. It should be tons, so we started these events called Passion to Paycheck.
It combined fashion, television, and personal development. We had Keltie Knight from E's Lady Gang, powerful Latina, Liz Hernandez from Access Hollywood, Shaun Robinson, powerfully speaking to this beautiful community at the events. I merged my TV world which I was still doing, with fashion at this event and in between, shared the reach for your full potential content. The event was transformational versus informational.
Talk about your love for fashion.
Fashion got me through the world. It's been a part of my journey since I was a little girl. I remember my mom had this dress packed under the guest room bed growing up. I'd sneak into the guest room and pull on this gown, thinking "wow, I'd have to be someone to wear this." It was sparkly, her most expensive dress growing up. It made me feel like I could be anything and be anyone. To me, it was my first "statement piece" even though I didn't know it. When I got into radio, I did a deal with Nordstrom. I was the spokesperson for a lot of brands coming up. I realized that what I wore to speak on these stages when I was speaking, influenced how I felt and the "someone" that I would grow into next.
If I had listened to my circumstances; my EBT cards and my bank accounts at various times, who knows what I would have dressed like. Instead, I chose the outfits that acknowledged me into my future self. I love this. Sophisticated, fun pieces I loved lent a hand in manifestation. I began to believe "I could be this person." After 2 years in LA I wound up doing the Emmys that year and found myself on the Best Dressed list with Regina King. I was in this yellow gown that was beautiful, form-fitting and flowing. I remember someone saying "Hey you're not a nominee, do you really want to stand out doing the red carpet?" I thought "someone would wear this" and I'm someone. Turns out, Alison Brie, Regina King, and myself… all wore yellow. The universe conspired and  we were on the cover of Today that week and Vogue. Oh my God! The magic's real right? Where attention goes, energy flows.
How did it feel to be on that list? I'm sure that was a surreal moment.
For sure, definitely a lot more inbound opportunities came from that. It was nuts to wake up to. To see the response from my audience was insane because they grew with me, from leaving a really cushy job at the broadcast company with benefits and an office. I was the youngest ever female marketing director there, and I left it. I felt- I want to share my story vulnerably. I want to share that this is possible, that you don't need a bunch of dollar bills to start.
Them journeying with me from there, to the cover of Today, Vogue, and Glamour — all that stuff that weekend was this moment for thousands of women, not just me. All of a sudden, a lot more partnerships with the fashion community started too. Manifestation & trust in the process is real. There was a period I moved to LA and I was selling my clothes. My clothes were a means at Crossroads and at resale shops to pay my rent.
Let's get into The LA Girl. How did it feel to take over as Editor-In-Chief and how did that happen?
In the craziest way possible: I was sharing a lot of lifestyle pieces on my social platforms that could have fit into a blog. The original creator of The LA Girl had a chapter in the Passionista book sharing about immigrating from the Philippines and her personal story. She was working as a marketing director at Awesomeness TV when she started The LA Girl. The LA Girl allowed her to leave her full time job, so our stories were similar.
She and I worked together, even after the book and developed a close friendship. When it came time for her to move to Minnesota, The LA Girl had naturally started ranking for lifestyle categories, including best shopping in LA, what to wear in Los Angeles etc. She was doing nothing with it because she has moved into building a coaching and tech empire. She was moving to Minnesota and was going to shut down The LA Girl, until she invited me to dinner.
They wanted to shut it down?
She was going to shut it down because it was a closed chapter for her. She had it since 2014. At the beginning of 2019, she approached me and said "Look, I'm moving to Minnesota, my heart is in tech. I was going to shut down the publication, but it's my baby and I wouldn't trust anyone with it except you. Would you ever be interested in acquiring the publication?" I'm like "What are we talking?" We talked for a while, negotiating because she was making a real exit and I, an acquisition and I mean, nobody teaches you how to do that. I felt really aligned with it though. We struck the perfect deal. I acquired it in May of last year. May 2021 I had the official reins, but it was in the works for a year and a half or two. Now I'm Editor-In-Chief. The only thing to look at learning wise, is others: I signed up for a MasterClass. I said Anna Wintour has a MasterClass? I've been watching her every single day and she's the only other Edotor In Chief I know of thoroughly.
And you learn like that?
I do, and being in the throws of it. Since we took it on, our audience has grown by 17K new readers. It's working. I'm up nights, I'm in the throws of it during the day. Our first client was the Grammy Museum, the actual Recording Academy. We partnered with them for the last year. They're showcasing all their red carpet fashion exhibits on The LA Girl. The Grammys is coming up and we'll quarterback them on some of that too. Red carpet looks tend to follow me around.
Talk about your best-selling book, Passionistas: Tips Tales & Tweetables from Women Pursuing their Dreams.
After our family lost everything, I remember listening to my mom, opening up a Marie Claire magazine and seeing this word "passionista." I thought, this is cute, I could be passionate in the world and it also rhymed with fashionista. So I cut it out, I put it on a vision board. 3.5 years later, I look back at it and it was the name of the book, because I was in charge of the branding and all that. Oh my God, all from a magazine. Now full circle…. I have one. A magazine. [laughs]
What are you manifesting now? I saw your Vision Board Summit.
That's such a beautiful thing because our vision board summit is sometimes fully translated in Spanish and has welcomed thousands, it's a blast. I'm manifesting an inspired community full of full individual self-potential, and for more women of color specifically who might have not fit the mold of Barbie growing up. To come together and live their best life, not waiting but creating. They don't have to live in scarcity. They can wear the thing, eat at the restaurant, have the thing that they're manifesting… it'll be through my personal platforms & The LA Girl content we're publishing. There are almost 500K people around the world in our database, so now it's time to think: How can we bring them together? How can we all celebrate as one?
What're you most excited for next?
I'm most excited for the connection and partnership from Los Angeles. I'm excited for events to come back. I'm excited for The LA Girl coverage, way more fashion & style features. I'm excited to dive in, hyper-locally. But also, to take it into New York at the end of the year because we rank #1 for 'What to watch when you're missing in New York and The LA Girl's Guide to New York.' LA and New York are similar, they're both media sectors. I love NYC and LA and live in both, so taking it more US-based will be exciting. It's a nod to our global community that thrives via the perspective of the "LA girl"  to a full, inspired lifestyle, no matter where that is.
Anything else you want to let the people know?
You're not limited by your resources, but by your resourcefulness. (I think Bob Proctor said that in a youtube video.) You're one conversation away from the life that you want and I know it first-hand. All you have to have is conviction and believe it, not just be the girl with the quotes above her toilet thinking "Oh, something will happen for me." But have the conviction to believe the universe will match your effort and intention.