Read the full interview on PotGuide.com!
If you're at all into vapes, you're probably already familiar with PAX. Serving as one of the most popular, well-respected cannabis brands in the industry, PAX has one mission: to enhance your life by providing unforgettable, exceptional cannabis experiences. Exploding onto the scene one decade ago, PAX prides themselves in creating next level products that make cannabis consumption easy, safe, and affordable.
With the continued evolution of their devices, pushing the boundaries when it comes to design and technology, PAX has reeled in millions of consumers from all over the globe. PAX translates to "peace," and they are committed to not only pushing the myriad benefits of cannabis, but also advancing causes of social justice, access and equity.
And now, they return with their first-ever fresh-pressed live rosin product with natural diamonds, compatible with all their Era devices in the state of California. With the rising popularity of live rosin carts, PAX delivers a "pure, chemical-free experience with no harmful solvents, heavy metals, pesticides, or combustion byproducts." While the flavors are immaculate and the diamonds add potency, the purity of the live rosin and the nuanced flavor profiles of the terpenes leaves consumers in a frenzy.
PAX's Fresh Pressed Live Rosin is available in 11 seasonal strains with Blue Dream, Pineapple Express, and Tahoe Rose being fan-favorites. Beginning with the highest grade flower sourced directly from local California farms, these new carts are crafted to preserve all the natural cannabinoids and terpenes in order to bring the best out of the flower. Their natural diamonds come in a purified liquid form of THCA, yielding amplified potency and the ultimate full flower experience.
Interview with Steven Jung, CEO, of PAX
PotGuide spoke with Steven Jung, Chief Operating Officer of PAX, at their intimate "Fresh Pressed" tasting experience event in Santa Monica where they paired three PAX pods with various dishes.
PAX and Dish Pairings
Pairing #1: Guava Gelato
Key terpenes: limonene, caryophyllene
Paired bite: smoked salmon tartlet, dill creme fraiche, guava gel
Pairing #2: Tahoe Rose
Key terpenes: myrcene, limonene
Paired bite: pommes paillasson, mushroom puree, black truffle
Paired cocktail: umami honey, anejo tequila, cherry bitters
Pairing #3: Jack Herer
Key terpenes: terpenilone, limonene
Paired bite: pineapple pork skewer, chile puree, coriander flower
Paired cocktail: lemongrass infused gin, thyme infused lillet Blanc, orange liqueur, prosecco, soda
Read below as we discuss their new launch, the rise in rosin carts, the inclusion of diamonds, the process, the popularity in vape pens, and more!
[Shirely Ju]: What does it mean to host this Fresh Pressed tasting experience?
[Steven Jung]: It's incredible. It's the realization of a lot of work that we put in since we started this project, since we had the idea. Combining what Chef Chris Sayegh does with what we do, then bringing together all these people in one place — especially coming out of the pandemic, it's inspiring and presents an opportunity for us all to celebrate something really cool.
Everyone here is connected to the industry. It's really meaningful to take a moment to be together, and experience what we're really proud of and get people's feedback.
[S. Ju]: Rosin carts have been buzzing on the market as of recently, where do you see them fit in the cannabis industry?
[S. Jung]: Rosin is an indicator of consumers starting to ask the question:
"What is it that I'm putting in my body?"
When you look at rosin as a product, it's a premium alternative to most of the products that people have experienced. They like that it's solventless and that it preserves more of the natural properties of the plant, especially flavor.
Looking into the future, consumers are seeking products that are high quality, better, safer, and cleaner. That's what the industry's going to see more of going forward. If you look at the data, it indicates that that's true, too.
[S. Ju]: How are they progressing?
[S. Jung]: The fact that live rosin is even available in a cartridge, or a pod (in PAX's case) is a sign of progress, as it's typically been available in a more traditional concentrate format. In California, they've come pretty far, pretty quickly given demand amongst cannabis connoisseurs.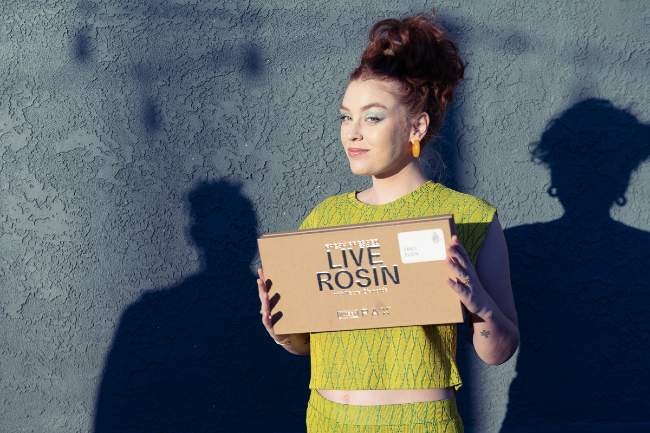 PAX's new live rosin cartridges have launched in California from locally sourced cannabis. 
photo credit
But honestly, it's still very early. In other markets, rosin carts are much newer. Rosin is rarer, but you're starting to see it come up in different markets too. It's not surprising California is going to be a trendsetter when it comes to products in the industry. It'll continue to grow here in California, then you'll start to see it spread throughout the country.
[S. Ju]: When did you guys start including diamonds in the actual cart and how has that journey been?
[S. Jung]: The inclusion of natural diamonds was something we considered as part of the formulation process right from the beginning. PAX is known for innovation, doing something really different on top of bringing cleaner and purer options to consumers — it's a part of our brand ethos.
This is our first consumable product and we knew we wanted to deliver something different than everything else on the market. No one else has actually created the formulation that we have here. We also really wanted to create a full-flower experience, with the potency to match, and that's why the natural diamonds were so important to us.
[S. Ju]: What is the process like and how is that achieved?
[S. Jung]: The process for us always starts from the consumer. "What is it that people are actually looking for?" And then, we solve that need. On top of that we layer our mission, which is to create an exceptional cannabis experience. Within that too, as a brand, we've always been known for creating the cleanest and safest options that are available.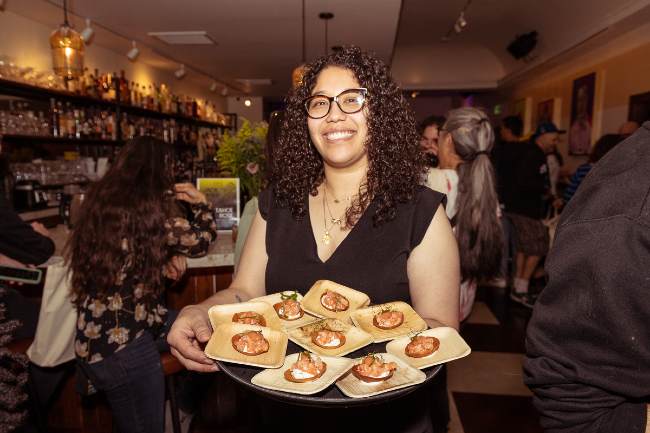 Smoked salmon tartlet with dill creme fraiche, and a guava gel were infused with limonene and caryophyllene from the Guava Gelato PAX Live Resin cartridges. 
photo credit
[S. Ju]: Talk a little bit about your pod system and how it's performing against 510 threads. Does it lend itself to rosin easier at all?
[S. Jung]:We're really proud of our proprietary devices. We've worked really hard to innovate and create the cleanest, safest system. Of course, we've designed it with patented temperature control for the most consistent flavor and aroma experience, but this heat, never burn approach is also so important to prevent the harmful byproducts of combustion. We know that 510s don't have this level of temperature control, often reaching combustion points — we've actually published peer-reviewed research on that.
We take safety very seriously and when it comes to technology, when you look at what we've made, we've spent years thinking about this. If you look at our company, we have PhDs, chemists, toxicologists, biocompatibility specialists, a Health Advisory Board, and more, and our sole mission is to figure out how to create the absolute best, safest, cleanest product. That's a part of our company, our brand and our DNA. In those ways, we're different from the rest of the market generally.
[S. Ju]: Do you feel vape pens are becoming more popular than joints or bongs?
[S Jung]: If you look at the data, vaporization as a category is absolutely becoming more popular. Year over year, it's continued to grow, and it makes a lot of sense. For consumers, what they're finding is the portability, the convenience, the ability to use it on demand, these are all things that make a lot of sense for people. And as people embrace cannabis for reasons around wellbeing, they're more conscientious about what they're putting in their lungs and avoiding combustion byproducts that we know are harmful.
[S Ju]: Anything else you want to let us know?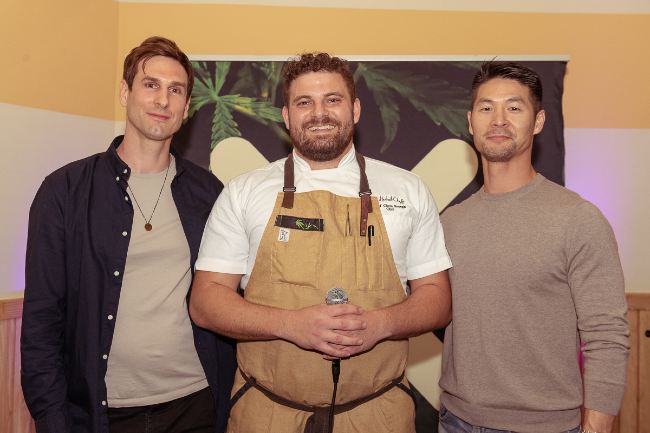 Steven Jung is happy to say that there are great things in store for PAX in the future. 
photo credit
[S Jung]: We're so excited to be launching our first cannabis product, but we're really focused on where we go from here. This is really just the first step.
[S Ju]: What's next then?
[S Jung]: I can't tell ya. [laughs] But it's coming and it's gonna come quickly.
---
Are you a live resin fan? Have you had the pleasure of smoking a live resin cartridge yet? Let us know what you thought about the high, safety of the product, and the flavors in a comment below!