Read the full interview on SheenMagazine.com!
Every year, Rolling Loud comes to Los Angeles and the hype is through the roof. This year, the biggest hip-hop festival in the world takes over Hollywood Park Grounds, adjacent to SoFi Stadium, with headliners Travis Scott, Playboi Carti, Future, and Lil Wayne.
In addition to the music, there's one thing festival-goers can look forward to: the fashion. Insert  Bunny Zingler, founder of Bunny's Bae Bar, the on-site one-stop-glam-shop for both General Admission and VIP guests. Sheen had the lovely opportunity to speak with Bunny at last year's Rolling Loud… but this year, she's teamed up with her dream brand.
Bunny grew up shopping at Forever 21, which is why this partnership is the true definition of full circle. Together, Forever 21 debuts their first ever Rolling Loud collection that comes equipped with grunge art graphics and bold color palettes. Fans will have direct access to shop the clothes at the festival.
Sheen spoke with Bunny during her in-store appearance at the Rolling Loud x Forever 21 kickoff event, inside Forever 21 at Ovation Hollywood. Read below as we discuss what this collab means to her, her favorite items, what she's excited for this year, and more!
What sets this year's Rolling Loud apart from the rest?
I feel like Bunny's Bae Bar really made our breakthrough. I worked really hard on Bunny's bae Bar since 2019, just to bring that feminine power like we spoke about last year. Having this collab with Forever 21 means the world to me. I can't even believe it because I've been shopping at Forever 21 since I was literally a child, me and my big sister. It's such an honor, I'm so excited.
What's really exciting about this year is I'm able to introduce this to all the fans, and really show them a piece of me. I've never been able to really show my personality because I've always been so busy behind-the-scenes, logistically. Now that I'm able to show what my style is, emulate what I do that they would like, that makes it really big for Bunny's Bae Bar at least.
Also for Rolling Loud being at SoFi Stadium for the first time, it's a beautiful sight. It's so fucking astronomical, it is insane. The fans have no idea what they're in for. Last year we were in San Bernardino, it was a little colder. It was definitely the vibes. The scenery was insane, it was so beautiful. In the crowds with all the body heat, you don't really feel the cold like we do while working.
San Bernardino was definitely one for the books, but being in SoFi so close to everybody, not too far of a travel, really really brings that vibe. That essence that we're looking for. For Rolling Loud, excited to be in SoFi Stadium. For Bunny's Bae Bar, I'm really excited to be collabing with Forever 21. The double decker together, I'm excited!
Bunny's Bae Bar is such a safe space for females. What's the reality that goes behind setting this up each year?
Ooh, that's a good one. The reality setting up throughout the shows is definitely communicating with my team. My team, they're superstars. I couldn't have asked for a better team to be involved with and work with. But it's definitely communication: what could be better? What needs to be strengthened? What can be taken out? What's doing well?
Strengthening my relationships within my team, creating that family bond for sure we can execute everything properly. Logistics, aesthetic, everything together. A lot of it is very strenuous and very stressful, because I want it to be perfect for everybody. Now that it's been going on since 2019, and I do have close relationships with my team, everything is fluid. There's a couple of hurdles always throughout whatever you do, but those hurdles get smaller and smaller throughout the way. I'm grateful for that because we've been working, just ironing out the kinks. It gets better every year.
I'd definitely say coffee, reading glasses. I'm really really into the smaller details. I'm very meticulous and I make sure everything is right for the Bunnies. Everything! I want them to come fully comfortable, that's what I'm about. I want them to be comfortable at Bunny's Bae Bar so everything leading up to that is a little odds and ends. Communication and making sure that they have the best time.
What does this partnership with Forever 21 mean to you?
This partnership means the world to me, because I've been shopping at Forever 21 since a little girl. Because Forever 21 is such an affordable brand, when I first started working at 12, I would hand out flyers for a fortune teller for $5 a day. I'd save up my $5 after school, me and my sister would be at Forever 21 ready to buy things. It was affordable, it was fashionable. All the cool girls shop there.
Forever 21 has been a part of my growing up journey as long as I can remember. Pre-teen, teenager, early adult, even now. Everything revolves around Forever 21 They have been such an inspiration throughout my whole journey of becoming a woman, which I thank them for. Has been so great. Not only do they carry clothing, they carry shoes, purses, jewelry, pasties, underwear. Everything you could need is in one store.
I've always been really grateful that there was a store to go to like this. I'd go every weekend and whip up together outfits. Me and my sister would fight over the clothes because we would chip into the clothes together. Forever 21, it's been an honor.
What are your favorite items?
My favorite items are the pink varsity jacket. Definitely my favorite, it reminds me of Pink Ladies in Grease. I love the dress, because it gives that reworked vintage feel. I love the tubetop, it's very snatch-fitting. It makes your boobs look good, everything is snatched in. It feels good, it feels secure. I love everything, but those are my top 3.
How do you get ready for the festival?
Carbs, I love carbs. I try to eat as many carbs as I can, and a lot of hearty foods. Because I'm running around constantly, I'm burning them off constantly. A lot of protein, a lot of carbs. Steak, chicken, fries, burgers, anything. I eat everything I can on site, I get hungrier because I'm running around. That's #1.
Definitely number two is to have a set time to really relax, be able to have your makeup done. When you're doing your own makeup, your hair, save enough time because I hate rushing. That goes for everybody, branch out enough time for yourself. You don't want to be rushing, going to a music festival. You're rushing to get there, you're waiting in line, it's not a vibe.
Make enough time for yourself, have a good meal. Make sure you're wearing comfortable shoes. I make sure I wear my shoes every day of the show, and the makeup needs to be set. All the powder you can get, all the setting spray, and keep your hair up. Especially if you're in the crowd. I myself even like to keep my hair up, because sometimes it gets really hot. Or if it's windy a little bit, it's better to keep it on your face. A cool pair of sunglasses, always a must. And baby powder. [laughs]
Anyone you're excited to see perform?
I'm really excited to see Lil Uzi perform "I Just Wanna Rock." This is his first time performing at Rolling Loud, so I'm excited to see him and dance. I'm excited to be a part of that.
What can we expect next from you? 
Something big. I can't say much, but it has to do with a lot of colors. A lot of pigments. [laughs]. If you can really get a grasp on that, it's having to do with something in beauty. That's going to be launched really soon, hopefully in time for Thailand Rolling Loud. I've been working on it since 2020, so I'm definitely excited about it.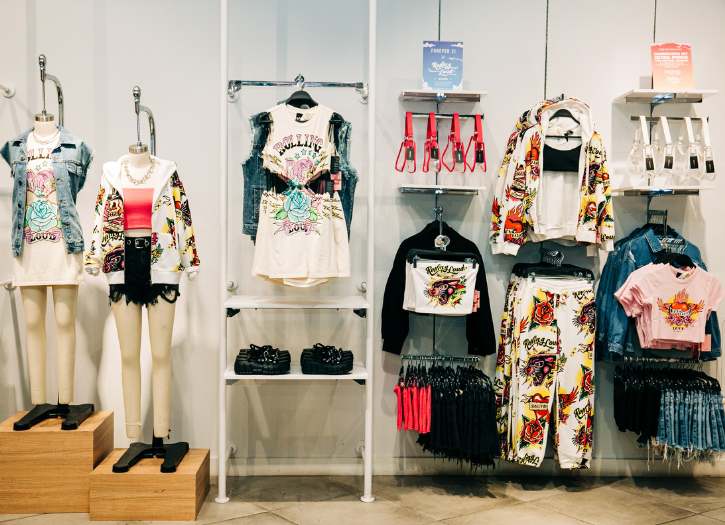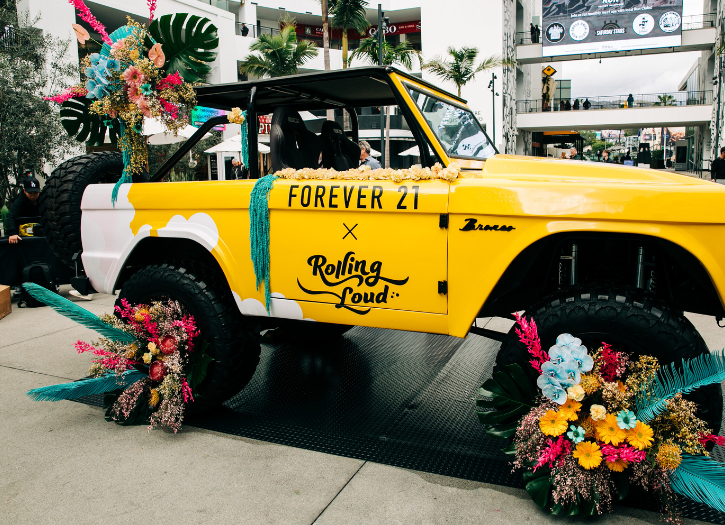 Photo Credit: Maricel Sison