Read the full interview on TheFoxMagazine.com!
Charmaine Bey is one of the most humble, down-to-earth individuals you'll ever have the pleasure of meeting, and she continues to shine in all her endeavors.
You may recognize the name from her time on VH1's Black Ink Crew: Chicago, where she owned a tattoo shop and stepped into the entrepreneurial role as millions across the world tuned in.
Fast forward to 2023, Charmaine has done the unthinkable: moved her family from Chicago to Los Angeles as she steps into this new space alongside her husband Neek Bey. Together, they launched their own relationships podcast called Marriage or Mirage, touching on all things that come with love and lust.
But what Charmine is MOST excited about is her children's book titled Nubians Come in All Shades, directly inspired by her adorable daughters Nola and Charli. In fact, her kids recently went viral on the internet for looking like the Curry kids, drawing in commentary from the woodwork on social media. The book serves as a response to unnecessary feedback and reminds folks that all Black children come in a variety of shades and features.
The Fox Magazine spoke with Charmaine in downtown Los Angeles, to discuss her recent move to LA, her husband being her biggest inspo, leaving radio, her new children's book, and more!
For those who don't know who is Charmaine Bey, how would you describe yourself?
I'd describe myself as someone who has multiple talents. I can keep you entertained on radio and TV, but I'm really good at what I do. I'm an entrepreneur. I love business, a wonderful wife. First and foremost, an amazing mother. I'm a lot of different things, which will be a really good bowl of gumbo.
The Fox Magazine is all about inspiration, who or what inspires you the most?
I pull inspiration from so many different places, because we can all do so many different things. A lot of times, we try to focus on one passion. But my biggest inspiration would probably be my husband, who's the one that taught me that you can have multiple different passions, as long as you're heavily involved in all of them. You can't short yourself, so I really like that.
Because a lot of times, we're trying to find one thing to focus on. Maybe it goes the way we want it to go, maybe it doesn't, but you can do a lot of different things. My husband inspires me the most.
How'd you guys meet?
We went to college together. He had a little in, like I was gonna open the DM. [laughs] But we got together, he slid in my DMs. We started our relationship well after college. I graduated 2012, and he slid in my DMs in 2016.
A lot of people's relationships start in the DMs now, it's crazy.
They do! It's where it's at.
I saw your hilarious post when your husband bought what, five pints of ice cream?
Oh my gosh! Different flavors, different kinds. Whipped cream. Girl, it's so tough because family is naturally thick. So after two kids, I'm definitely thicker than ever. He loves every inch of it, but I need a little bit more help. That could start with him just…
Not getting five pints of ice cream?
Yeah. Let's be on the same wave here.
What does it mean to start a relationship podcast with Neek?
Oh yes, Marriage or Mirage. It was his idea. Neek is definitely the creative force. I have good ideas too, and I do create things as well. But we're really good as a team. Because we can bring two different — we can bring the man and the woman's perspective, but great teamwork. We are a great package and we realized that, so our LA move has been about packaging ourselves together as a team.
A part of that was Marriage or Mirage. He thought of the idea because we come from the reality TV space. A lot of people who are married that we see on TV, it ends up being this crazy mirage. We know that we have true love so let's expose the real,  expose the fake, and do it on a podcast format. It's been working out really well, a lot more to come for sure.
That must be so fun to do it with your boo too!
It is! It depends on if you can work with your boo, but we have experience working together. So it's cool.
Talking about leaving everything in Chicago and coming to LA.
So Chicago served its purpose, and it was amazing. I'm from Louisiana, right outside of New Orleans. I ended up moving to Chicago after college. My mom's from Chicago, so I started working in Chicago. Fast forward to quitting my foundation that I worked so hard to build, I wanted more in my life than what was being given to me.
The show served its purpose for me. It wasn't gaining me anything at all, not even followers. I was losing followers. It wasn't like they were trying to make me look like me, or even better than me. They were trying to make me look worse. Okay, it's time for me to [leave].
How long were you there?
In Chicago, for 10 years. Almost to the day, 10 years. After I quit the show and moved on, I was still on radio on WGCI, 107.5. That was going really well, but my husband and I, we have these show ideas. We're creating movie and show ideas that are getting some attention, so we had to make the decision. Do we stay or do we go and be in the room, with these people ? Who's never going to open our emails.
I hate that!
Yeah, but you can run into them at Starbucks. [laughs] It was like let's go. I had to unfortunately resign from radio because it was the Chicago market, but I don't regret anything.
How's LA treating you?
LA? I like to say LA is LAing. For what people think LA's supposed to come with, it's coming with all that. It's hella expensive, oh my God! Hella expensive, but you can run into people all the time. The connections out here are crazy. LA is LA and you're paying for connections. You do that sometimes. [laughs] People do that all the time.
They got all the poppin' events, the movie premieres. All your favorite movie stars and rappers , everybody lives out here. No matter what you're trying to do, somebody out here can serve your purpose.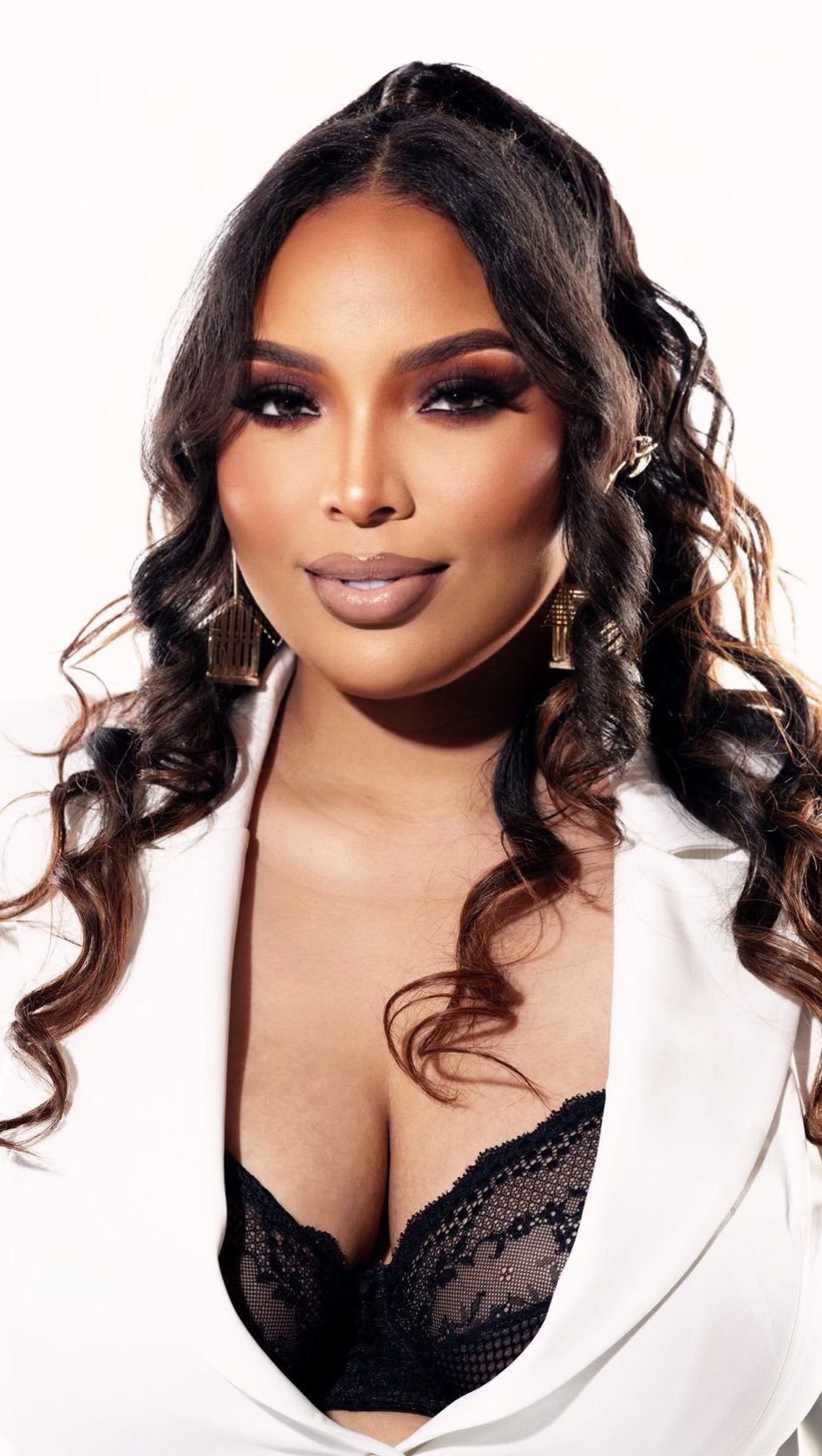 Do you miss radio?
I do miss radio. I miss the act of radio. I miss getting on the radio, talking my shit and laughing with the people listening. People telling me how much they enjoyed my show, they listen to me every day. I do miss that. But I will say that being able to take this time and spend it on evolving, is priceless.
Being on the radio was not an easy job. I had to do my four-hour show every day, Monday through Friday. Had to wake up,make sure I'm at my desk two and a half hours before my show. Because I needed to prepare for my show, I needed to know what entertainment reports were talking about. I needed to know everything. What I'm gonna talk about, what we do in this show. What's special, what my emails are saying. I had to cut commercials for brands, I had to do so many different things. That was 9 to 5, but now I get to spend the time with my family. It's great
How old are your kids?
Two years old, my girl Nola about to be three. My girl Charli is one. Well 11 months, about to be one.
Was there a part of you that wanted to raise them in LA?
Oh, I love raising them in LA. Great education, great public schools. They could go somewhere for free! Chicago, I'm not going to quote anything. We lived out in the suburbs. I'm just saying, LA's different. The weather's nice. You don't gotta suit them and boot them. In February, they get to school. [laughs]
Talk about your children's book, Nubians Come In All Shades.
Yes, thank you so much. My mom used to call me her Nubian princess. The word Nubian has really been instilled in me growing up. My husband and I are definitely two different shades. My husband's Haitian, and I'm African American. Slavery obviously runs in my roots. When my husband and I had our children, they came out very fair-skinned. Fairer than you would think I guess.
Charli had electric blue eyes and Nola had ocean-blue eyes. Nola's eyes changed a little bit. But still, people are captivated by the way my children look. But aside from that, we've gotten negative comments about it. People on social media are ignorant, and it's your own people girl. People say "oh, who's the daddy? Where's the DNA test? That baby looks like Steph Curry's."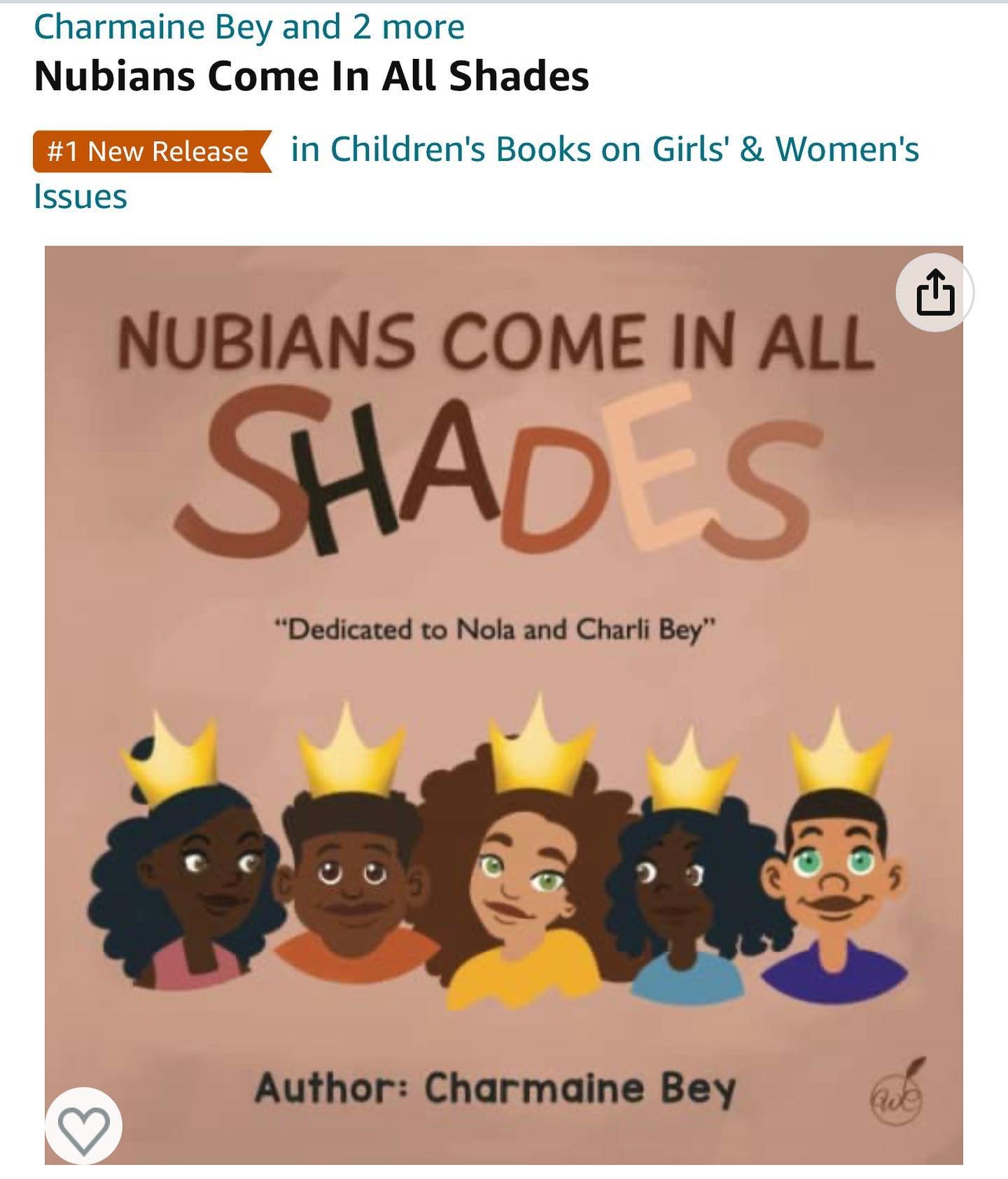 Can we talk about that? They say your kids look like the Curry kids?
I never saw it until more recently, I could see the resemblance of maybe Riley and Nola. Their younger daughter has dark hair, so maybe that's where they're coming into the resemblance with Charli. At the end of the day, that's cool if they look alike. But let's not act like my husband is not their father. Let's not make jokes like that.
Especially black people, come on man. We all know what it is with our race. That's anybody, any race. Genes can be pulled from further generations, but let's not act like we've never seen black kids with blue eyes. Or black kids with red hair. We come from so many different roots, that you never know what you're going to get. So let's not act like who's the daddy? Let's not act like Neek can't be the daddy. It just bothered me. [laughs]
Anything else you're excited for that we should look out for?
I'm excited for everything that Neek and I have coming in the family. We're really putting ourselves out here in LA as the Beys. We have our YouTube channel, the Bey's TV. That's where our podcast, Marriage or Mirage is. It's off the chain. If you're married, if you want to be married, or if you're not married and going through some shit, watch this podcast. I'm taking Nubains Come In All Shades to different heights and really building a brand around this.