Read the full interview on Flaunt.com!
Marmar Oso is about to be one of the biggest artists in the game, and he knows it. The R&B singer injects love, emotion, and feeling into each one of his records—a breath of fresh air in the music industry. His sound is refreshing, his personality is goofy and caring, and his music speaks for itself.
Real name Marvin Webb Jr. was born in Hawaii (his dad was stationed in the army), but moved to Sacramento after 6 months. He states, "Sometimes I can be sensitive, but I love that about myself. I'm just a goofy singer honestly, somebody who loves to be himself."
His breakout moment arrived in 2018 with the release of "Ruthless," who's official music video currently hails over 13.4 million views and counting. The record revealed a message of "nice guys always finish last," on the flip side standing his ground as an individual, lover, and artist. Additionally, the track went viral on TikTok and Instagram organically with zero push at all.
Now based in Los Angeles, the "Options" artist reveals he had to get out of his surroundings in Sac in order to elevate. Dropping his first song at 19 and only making music for 2 years, the 21-year-old states "God is good." To date, he's accumulated over 42 million streams globally, across all platforms
Most recently, he released his album Love Don't Cost A Thing, with features from Luh Kel, TeeJay3K, and Derek King. Flaunt caught up with MarMar Oso at the Kandypens house in Los Angeles to discuss his upbringing, part-time jobs prior to music, the success of "Ruthless," and new project inspired by Drake.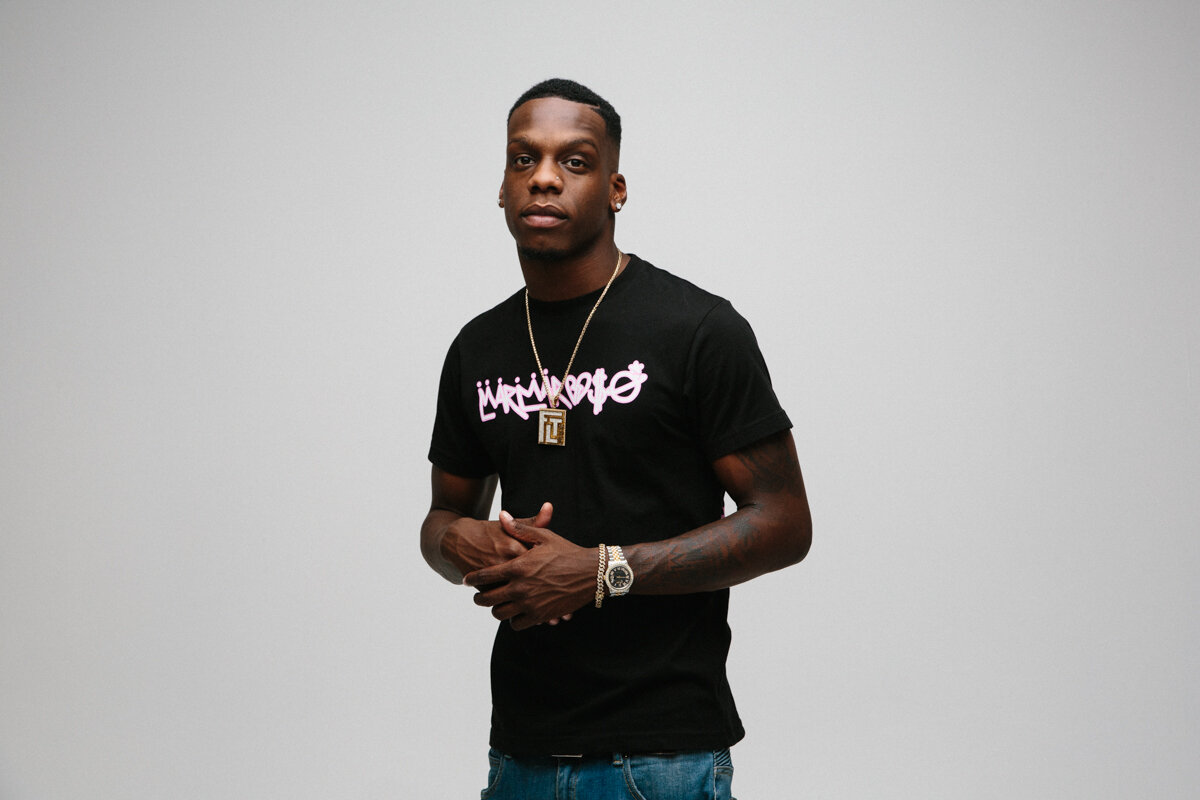 Have you been in Sacramento your whole life?
I was born in Hawaii, then I moved. My dad was stationed out there in the army. Most of my family's from Sacramento and the Bay Area, so we ended up moving back to Sac. I was in Hawaii for 6 months after I was born.
What was the household like growing up in Sac?
Honestly, growing up in Sacramento was really really fun. I lost a lot of friends due to violence and personal issues. But growing up in Sac was amazing, it was fun. Made me who I am today.
Were you in the streets?
Nah, me? [laughs] I'm a suburb kid.
When did you move to LA?
I moved to LA recently, when I was 20. After high school, I was working my ass off trying to make a career for myself—which I did.
Did you always want to be a singer?
I always wanted to be a singer. If not a singer, then a football player in the NFL.
How good were you?
I was pretty good. I got to high school and the grades weren't doing too good, so I was ineligible. My grades were bad bad.
Did you not have the motivation to go through school?
Yeah, I didn't like school like that. I really came to socialize and make friends. [laughs] Right after I graduated, it was either go to the military or make my dreams come true. You know which path I chose.
What'd you end up doing to pursue this full-time?
I was working at different jobs that I was getting fired from. I was getting fired because I was playing too much, too goofy and couldn't take it seriously.
Where were you working?
I was working at UPS, Walmart, Apple, door to door. I love UPS, it was a good job. Door to door was terrible, I was doing it for AT&T. One of those people knocking on doors like "hi, how're you doing? I'm with AT&T, we recently upgraded to the…" I've done a lot of different jobs. I worked at Apple, fixing phones and all that. That was terrible, I got fired from there.
What'd you get fired for?
I was breaking the rules. Getting up out of my seat, dancing and singing. It was terrible, it felt like school. I don't like school. I can't be contained for hours, I get bored.
You got ADD?
I think so, the teacher would call home to tell my mom that. My mom would say "no he doesn't!"
What does mom think of your career?
She loves it, I have her full support. At first in high school when I told her I wanted to drop music, she wasn't trying to let me drop music because she wanted me to graduate first. I knew once I graduated, I could put out my first song. But I waited till I was 19, I was bullshitting.
"Ruthless" is at over 13.4 million on Youtube, did you think it'd blow up like this?
Yeah, in my head. I manifest a lot of things. "Ruthless" is going to be Platinum someday. On Spotify, it just hit 41 million.
Bring us back to that recording session.
You know when you do the little car videos of you rapping? It all started with one of those, my fans and everybody seemed to like it. I said "okay I'ma record for real. I'ma give it to y'all, tell me if y'all like it." Dropped it, it's already at 20K streams on SoundCloud in 5 days. That's the most I've ever had.
Was it completely organic?
Completely organic. It was the fourth song I ever wrote.
 What was your reaction? Were you ready for that?
It's still hitting me as of now. I'm literally like the same person, goofy as hell. I've grown and become mature but I still have little immature spots peeking through.
What was your vision with the "Options" video?
"Options" was a little taste of what's coming for the album. The album's about to be crazy. I haven't even told my fans I have an album coming. [laughs]
Marvin's Room hasn't been announced?
Honestly, I'm waiting on the cover. After the cover, for sure. I want something where I look real handsome. Real nice vibes.
Is Marvin's Room inspired by Drake?
Yes, for sure. I'm really a huge Drake fan. I remember being a kid in middle school, girls asking me "what's your name?" I'll say "Marvin," they'll say "like Marvin's Room!" With this album, I want to explain what it's actually like to be in Marvin's Room. Mentally also, things I deal with on the daily. Having a girlfriend, but it's still women tryna get at me so it's temptation. I'm talking about a lot of things like that.
How long have you and your girlfriend been together?
8 months or 9 months.
How did y'all meet?
We had the same manager, we're from the same city. We'd always be with each other 24/7, so we ended up really connecting. It's beautiful.
She's an artist too right?
Yeah, she's a singer. It helps with inspiration. She helps me, I help her. It just flows right. We got music, those are some of my biggest bangers. It's dope.
What can we expect from your new single, "Relationship Goals."
That's a banger, it's about to go crazy. "Relationship Goals" talks about how there's a lot of temptation going on and I'm not really messing with none of it. I'm trying to be faithful.
We need more of that!
Yeah, I'm trying to be the man that my mom raised me to be. She wouldn't want me being disloyal. I'm learning a lot of loyalty and faithfulness being with this woman.
Who's on the "Ruthless" Remix?
G-Eazy and Quando Rondo, it's going to be dope as hell. That's the real play. When that happens, everybody in the city will say "oh okay, he's famous famous!" I love working with G-Eazy and Quando Rondo, I can't wait to shoot the music video.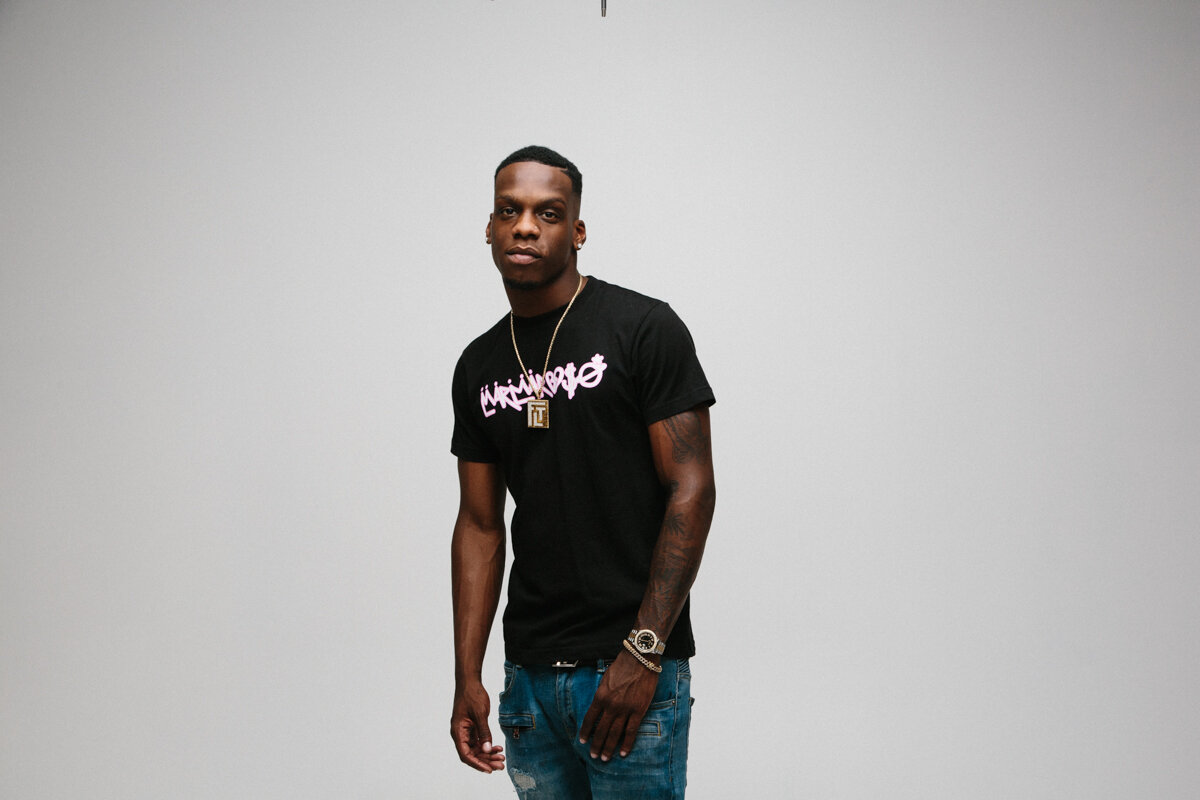 What's your hometown presence like in Sac?
Oh I love how my city treats me. I love my city so much. Sac has its own trend, I love the community. I love how when need be, we can come together as a community. A lot of things I do are for my city. Once I make all these millions, it's going right back to where I came from.
How does your fanbase back home compare to elsewhere?
I have a lot of fans back home, but I do get a lot of love from other places too like Iowa, Nebraska, Texas. They love the R&B, that's where it's popping at. I'm surprised Chicago really messes with the music, I saw a lot of listeners. I thought they were on some rap shit. I'm glad they need some R&B they can listen to, I love Chicago.
Given your fun personality, what do you like to do for fun?
Really for fun, I be freestyling. I be playing the game. I be chillin' with my girlfriend.
Freestyling your music?
I can rap a little bit, but I'm still tryna find my flow. Once I find my flow, it's over.
What's your ideal date with wifey?
See me, I be doing heavy romantic stuff. I remember I took her to the zoo. We hopped on this balloon thing, it took us 2,000 feet in the air. That was doing too much, too fast. That was a lot of feet in the air, looking down at the different animals. I always try to keep the relationship lit. I try to do a lot of romantic things. I open the door for her, the car door. I make sure she doesn't carry no bags. I remind her how beautiful she is.
3 things you need in the studio?
Some water, a good beat, and the led lights. That's it, boom we're going crazy.
How would you describe your fashion sense?
I like to match. As long as I'm matching, I'm fine. Honestly, I can shop at the thrift store and still put something together. Everything doesn't have to be designer. I can really wear anything and make it look good, that's just me.
One thing fans may not know about you?
I didn't get my ears pierced until I was 20. My mom kept saying "if you pierce your ears, you're gonna get a keloid." I had magnets, they were hurting my ears so bad. It'd cause a little blood clot bump on my ear. All of this stress because I'm thinking I'm finna get a keloid. I finally get one, I'm like "I don't care, let's see." We was good, I put diamonds in my ear.
I love how much you talk about your mom. What are some goals you have for yourself?
I want to buy my mama a Range Rover, a nice little mansion. I might get the mansion, let her live in the backhouse. I love moms. Goal is to be the best me that I can be, become a better me everyday.